AURA





Always Unique




Resilient Authentic
You will not see all the info on an
iPhone it looks better on other devices
This was a picture of me 2019 I had a migraine that day but I wanted to take a photo before my surgery. Yes I had a neck and partly face lift when I was 69. I went to see this amazing doctor in Montreal he also did fat transfer. He did a fabulous job, we got on really well and I was going to share. I put all the information together had all this enthusiasm. As always my anxiety over obsessing second guessing myself got in the way. Lost most of my cliental some family and friends. My husband had to stop working my sweet little doggie got sick. She ended up in the animal hospital to find out she was diabetic. My husband had to give her insulin shots then she went blind and her hair was falling out. I didn't sleep most of the time was worried about her. She was my little therapy fury baby. She died in my arms in March 2022 I was devastated my heart was broken. Then I got Covid was very sick lost weight I was extremely stressed loss most of my hair and cut it short. There is a lot more to this story for now I will finish there.
What is the Difference?
*ECO Friendly *
It's Unique Warm and Inviting
with no chemical smells
* BOSE CD player, that fills the room with calming music.
​
* lots of beautiful plants that put oxygen in the air.
​
*A nice head massage, you can drift off while listening to the calming music.
​
*No chlorine in the water and throughout the home.
​
*In our home Professional Air purifiers.
​
* Use ECO friendly cleaning products, it's important what you use in your home especially around our children, the elderly, and pets, they are even more susceptible to these toxic chemicals.
​
* Only use Organic shampoos and hair styling products on her clients.
​
* CHI colours , ammonia free, no chemical smells and non toxic, PPD free
* Ionic infer-Red Processor dyer for colouring her clients hair. ( EMF)
​
* CHI Blow-dryer, maintains the safety of the environment, reduces the levels of EMF.
( Electric magnetic fields)
​
* Also the CHI Vava iron . Most effected heat conductive materials found on earth volcanic combined with the power of CHI ceramic.
​
* No perms or bleach used so this is one of the reasons why there are no chemical smells.
Kim

was trained in London England, came to Canada in 1977 and opened up two successful hair dressing businesses called BLADES HAIR STUDIO, one in 1982 on Carling Avenue and a second studio in 1984 downtown in the Market Mall in between George and William street. More
The Secret Garden

was built at the back of their home, a solarium bringing in lots of light and positive energy. Opened in 2008, ECO friendly and non toxic, chemical free hair studio. Beautiful surroundings with calming music and pleasant atmosphere.
Their Doggies. Hypo~Allergenic

Bella a Morkie and Angel

a Maltichon.

Angel

likes to sit on Kim's clients' laps. Kim respects if a client doesn't feel comfortable around dogs. They would make sure the doggies are not around. Angel and Bella came into their lives in 2014.
Michel

a retired French teacher still enjoys supply teaching grades one to eight. He also works with his wife and washes the clients' hair and gives wonderful scalp massages. He brings herbal tea and makes gluten free muffins, they are delicious. Recipe
​
His interests

are cooking, Working Out he just retired from playing hockey. He enjoys learning about health; completed an online nutrition course with Dr. Brouse.

M

ore

Dr. Brouse helped the family in 1992 and put them on the road to good health. One of the first thing they had to do was take

A

ll Chemical Cleaners out of their home.
© 2015 by The Secret Gareden Hair Studio. Proudly created with Wix.com
Our National Anthem Let's Hope
We Can Keep It That Way
Oh Canada Our home and native land!
True patriot love in all of us command.
With glowing hearts we see thee rise,
​
From far and wide,
O Canada, we stand on guard for thee.
God keep our land glorious and free!
O Canada, we stand on guard for thee.
O Canada, we stand on guard for thee.
For God's Sake Lets Keep It That Way
March to Keep Canada Free
The vaxxed and no vaxxed March for Freedom of Choice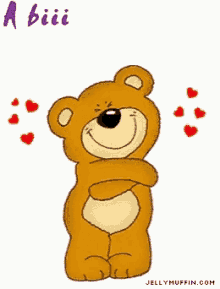 A Hug and a beautiful smile are so important for the elderly, the lonely and the ones with depression. It's heartbreaking how the Covid pandemic was handled and many lost their lives and livelihood. This should never have happened this way. The truth will be revealed, she's not afraid to speak up because she has a voice now that she didn't have as a child and young girl. Like all the others who walked through the fire and survived their tormented little souls and are able to speak their truth using their voices taking their power back. This is not about blame this is standing up for our freedom and rights not to give into these bullying tyrants. The ones who grew up safe and sound, especially here in Canada, have no idea the evil that's out there. You will be shocked when the real truth come to the surface, or let them keep pulling the wool over our eyes, it doesn't exist and hope it's going away, it will not.

The reason why. Till you address the facts about the Globalists, the elites at the top wanting this One World Order you have heard them say Build Back Better~ Build Back What Better? Of course for them the Cabals. The Deep State has infiltrated into the governments, schools, universities and some of the churches and other institutions all around the world. The ones who want to rule over us, they will have everything and we will have nothing. We are suppose to be happy? You have heard that saying; give an inch and they will take a yard, keep taking and taking from the middle and working class till there is nothing left to give.
Don't give your power away to this insanity and knows for some. Till it affects them, perhaps they will never understand. She prays from the bottom of her heart you will see the whole picture for your children and their children to come, they are our future when we are gone and our spirit lives on. Amen 🙏🏽A poem she wrote to her mother
LEVING CANADA
SEE WHAT HE HAD TO SAY ABOUT THE UNVAXXED
THEY LEFT EVERYTHING BEHIND. ONLY TOOK 2 SUITCASES
ANTI LOCKDOWN PROTEST MARCH THROUGH
DOWNTOWN OTTAWA May 15,
2021 OTTAWA WALKS
Sky News




'The coronavirus sweeping the globe bears a "signature" that's never been seen in this virus class before and came "completely pre-adapted to humans," according to Atossa Therapeutics CEO Dr Steven Quay.
Evidence points towards lab leak |
Gordon G. Chang on COVID-19 origins
Fauci's NIAID reportedly funded
​
​
SHE RESPECTS WHAT OTHERS FEEL
BUT NOW SHE CAN GO TO BED IN PEACE
BECAUSE SHE KNOWS SHE TRIED HER VERY BEST
TO BE GOOD AND KIND AND NOT TO LIE.
THAT'S WHY SHE CANNOT WATCH PROPAGANDA
IT MAKES HER EXTREMELY UPSET AND WOULD
HAVE MADE HER ILL. SHE TURNED THE TELLY OFF AND
IF YOU CAN DO IT AS WELL SHE CAN GUARANTEE
IT WILL MAKE YOU FEEL A HECK OF A LOT BETTER

GOD BLESS CANADA AND THE WORLD 🌍
WE WILL WIN AND GET CANADA 🍁 AND OUR AWESOME
WORLD BACK AGAIN. INDIVIDUAL COUNTRIES WITH THEIR DIFFERENT
UNIQUE CUSTOMS AND CULTURE LIKE GREAT BRITAIN ~ FRANCE ALL
THE COUNTRIES AROUND THE WORLD. IT WOULD BE PRETTY BORING
IF THEY WERE ALL THE SAME THAT'S WHAT MAKES OUR
EXPANDING WORLD BEAUTIFUL, GORGEOUS, AUTHENTIC
JUST LIKE HER AND HER SYNDROME AURA 😀
IF ANYONE IS INTERESTED WANTING TO KNOW MORE PLEASE DO YOUR
OWN SEARCH. SHE WAS ABLE TO PUT THIS WEBSITE TOGETHER WHERE
SHE CAN EXPRESS HER TRUE FEELINGS. SHE HAS LOTS OF DIFFERENT
SUBJECTS SHE LIKES TO SHARE BECAUSE SHE CARES ABOUT
HER FELLOW MAN & THE HUMAN RACE 💕 🙏🏽
HERE'S MY STORY I'M SHARING WITH YOU
SEEING A SHAMAN AN EAGLE'S FEATHER
This story as I mentioned took place in 1997 a girlfriend at the time wanted to go and see this shaman Judy Robillard. To be honest I didn't want to go but she convinced me and I'm glad I did. When sitting with her the first thing she said you have an autistic child, I was taken back that she would know this. I had taken a tape and information about these supplements we had found and had them in a bag next to me on the floor. I told her a little about how they had helped my son and family. Her intuition was telling her one of the supplements would help humankind around the world. She was very interested and asked me to leave the bag with her.
Judy was very excited she had to phone and share this with me. After listening to the tape she was so impressed what she heard and prayed and asked for guides and a sign. That evening a knock at her door when she opened it. A man gave her a present he said he was told to deliver this to her. When she opened this gift, there lay an eagle's 🦅 feather. This was an amazing sign and her intuition was right and wanted to sign up right away and share this incredible supplement with as many people as possible. I phoned the company I got on really well with the CEO and was taken aback with Judy's story but of course very pleased to hear what she had to say. He had told me they'd pray over their supplements before sending them to their costumers that was very nice to hear.
THE TAPE
On the tape it was an interview with Dr. Zakir Ramazanov a Russian scientist from Republic of Georgia. You may have heard of him and doctors asking questions. He formulated this supplement and talks about how the Georgian people live a long and healthy life well into their hundreds. His grandfather lived to a hundred and twenty five and hadn't died of a natural course but didn't say what. Their supplement helped high cholesterol, heart disease, arthritis gout, high and low blood pressure, depression, neuroses psychosis, energy and concentration problems very much like what I had come across. He mentioned it was used in elite university hospitals for schizophrenia. Part of the supplement helped the gut and as many know there is more serotonin in the gut than the brain. If a supplement can go past the blood brain barrier and detoxed that's extremely important for you well being.
IT HELPED MENTAL HEALTH DISORDERS
These supplements helped our son back then come out of his autistic ways. It had amino acids vitamins and minerals. This is what we were looking for at the time to help our son we didn't want him on medication. Also what's very important for children is love and devotion and getting as much support as possible so they can succeed in life and do something they love. With praying and asking for guidance like I always do. A lady from Alberta Canada got in touch with me to tell me about these supplements. At the time when you phoned the company you could listen to a recording about one of their supplements with the amino acids that was used in rehab centers in the USA.
Would you be interested in formulating a supplement like the Caucasicum +? The reason why there are many now who are going vegan or are vegetarian this would be perfect for them. It was a small capsule and like your company formulas only the finest ingredients. It would help so many of these autistic children and mental health disorders like your unique Laminine does and some of your other wonderful supplements. I feel the Laminine and this supplement would be a great combination. Also not everyone can take the Laminine because of egg or fish allergies. This could be an alternative as I have mentioned there are more people turning vegetarian or vegan. I am a visionary and think outside the box that's why our son did so well. He owns Bytown Video Productions with a business partner they started their business in 2011 and doing well under the circumstances. He's doing something he loves, a videographer and does all the editing as well. We were told by friends and family it was a miracle how well he's done. That's because of dedication Faith, Hope and always Love never giving up. It wasn't easy very difficult a lot of the time but you push through because I walk to the beat of my own drum I did it my way and didn't listen to these so called medical experts. If I had my son wouldn't be where he is today. Amen
It would be a great supplement to research. I feel LifePharm Global with your great scientific team would have the right resources to duplicate this formula to help humankind especially in what is happening around the world 🌎 today.
​
I just came across this person talking about the company after they were sued they started up another company. I did buy from them for awhile back in 2007 the Caucasicum +. I don't exist anymore. This is the info
http://longlifewithkefir.blogspot.com/
​
There was only one company who sells a supplement now that I know of with Causasicum. Apparently it's not available by itself anymore. SRC The CLEARMIND has the Causasicum no kefir. They are very nice couple who owns the company I used to talk to them and sell some of their supplements many years ago .
​
Here's the only info I can find now everything else has disappeared
https://centerhealingarts.com/physician-quality-nutritional-supplements/supplement-articles/anti-aging-herbs/
​
https://www.yemoos.com/pages/milk-kefir-history
http://coproweb.free.fr/kefiranglais.htm
https://revolutionfermentation.com/en/blogs/milk-kefir/the-fascinating-origins-of-kefir-grains/
​
https://www.who.int/europe/news-room/feature-stories/item/longevity-in-tbilisi-georgia
​
​
THE COMPANY GOT SUED
Unfortunately the company I was involved with got sued not for this supplement Caucasicum + It was another one we were taking. As I mentioned it had amino acids also, vitamins and minerals they had copied one of the formulas an amino acid that was patented at the time. It was extremely upsetting I'd had an article in the newspaper and many doctors, psychiatrists and therapists got in touch with me. I was very active in getting this information out seeing they were drugging these children in Canada and America. I don't think there is a supplement like this available on the market today with the kefir. I know everyone I shared the Caucasicum + CD with they wanted this supplement. I used to bring it in to sell also they could order it under me. I would have loved to have met Dr. Ramazanov what an amazing man who formulated this supplement.
​
I found this information and so sad to hear he passed January 26, 2007 it didn't say what from https://www.newhope.com/news/dr-zakir-ramazanov-president-national-bioscience-and-beloved-husband-and-father-died-suddenly-n
She Calls Her Syndrome AURA

Loves
Writing

Sharing Caring. Also Having A Positive
Energy &

Giving

Hugs

Which Are

Extremely
Important

For The Soul & Well-Being.

We Need
Human Contact And Seeing Big Smiles. Isn't That What Life Is All About Being With Family & Friends!!!
I found out my spirit guide in
Native American is a falcon
LIFEPHARM GLOBAL WORLDWIDE
 Manifesting putting my frequency out to the universe wanting to find these supplements like I did all those years ago. Helping my family and many others who were suffering. Some times I was led in the right direction hoping what I found would help and the supported I needed to be let down. My passion that was deep in my soul I never stopped looking. Then one day it happened! Not without stress and anxiety and not understanding not everyone is on the same path.
Sometimes you think you are on the right track It's a long story started way back in 1997 . I wish to move forward in my mission to help other who may be struggling with they own issues. This is not about ego or hurting anyone this truly comes from my heart because I insincerely care for the human race. It's not about right or wrong it's for me it's about honesty and integrity. This way I can spread my wings and fly like I have on the wall in my studio. I am ready now if you would like to come with me on this journey that would warm my heart deep in my soul. To know we can make a difference in the world because Love Can Do Amazing Things. Amen
The Falcon in Our Maple tree
This is the only photo I took It's hard to see in this picture the falcon's long tail. I have a videos on my iPad ones a great shot of the falcon's back. I have no idea how to download it I tried and got nowhere very frustrating . I'm not savvy with things like that.
Mother's and Father's Wedding 1949
They Looked Like Movie Stars
Grandfather and My Great Grandfather
On My Dad's Side of the Family
MY FATHER ~ALZHEIMER'S
This was something else what happened my father was going into Alzheimer's and we gave the Caucasicum + to him. I will never forget the conversation we had on the phone before he went into a home. For the first time he was able to tell me he loved me and I was able to tell him I love him also. We had a wonderful conversation that we had never had before. What an extraordinary gift he gave me before he slipped even deeper into Alzheimer's. I knew he loved me in his own way but couldn't show or tell me till he took the Caucasicum +. We did ask the home if they would give the supplement to him no they wouldn't it was against their policy. Having my son diagnosed with Asperger's we realized my father had this syndrome and later finding out myself I had Asperger's which I call aura. Who knew back then about this disorder.
My father was from Scotland, a very proud Scotsman and a tall handsome man. My parents when they got married they looked like movie stars. My mom, pretty and petite, my dad looked like Clark Gable the actor who played in Gone With The Wind. His parents were very strange and his father high up in the Freemasons and told he was the Grand Poobah. When he died many people walked behind his coffin. Even though my dad had the best toys but didn't have a good upbringing never nurtured or loved and given any affection. He didn't get on with his father he would beat him with a belt and left home at 16 to go to London to live with his uncle to find out, that's in my novel. This is where he met my mom she had left Manchester to start a new beginning. My father's dad was rarely home and in a way that was a Godsend. My grandfather traveling the world an engineer and taught the Saudis how to drill for oil. I have photos of him in Saudi Arabia also he came to Canada Alberta teaching the engineers how to drill for oil. This is were I live now in Ottawa, Canada, I emigrated in 1977. I have so many stories I share in my novels. Our history and ancestry are very important and interesting to learn and would have loved to have known more about my father's side of the family. Especially being high up in the Freemasons I have learned a lot about this organization not good when you get to the top of the pyramid. On my mother's side they were clairvoyant and on her father's side my grandpa they were entrepreneurs. His parents owned a bakery and because of the first World War my great grandfather I found out he ended up in an asylum, very sad to read what he went through. My grandpa at 7 years old had to leave school and help his mother run the bakery. Our parents and grandparents didn't have it easy living through either the First or Second World War. There were terrible atrocities and it's still going on......
If you are interested my son had put the Caucasicum + tape the interview with Dr. Ramazanov on a CDs for me quite a few years ago. If you would like he can send an audio file and I can send you copies of the brochures.
​
Thank you for reading and perhaps Winston your father would like to look at this. I would love your feedback. I will be 73 this year in April and I have had a fascinating life being bought up in the 50s the swinging 60s in London England and part of 70s. Then living in Paris and different parts of France with my first love. We were suppose to get married that didn't happen. What it did do leaving London I learned their culture was a lot different him coming from an upper middle class family and mine being working class and with very little money. I never felt inferior because my mother brought me up no one is better than anyone else we are all equal in Gods eyes.......
​
God Bless
Sending many blessings and lots of love
Kim Simm
Kim is not my real name that's another story to be told in my novel.
The radical left's plan to reshape Canadian Society. Sheila Gunn-Reid is joined by Tom Harris of the International Climate Science Coalition to discuss his recent drop-in on a leftist climate Zoom conference call, where he learned that people like Minister of the Environment Jonathan Wilkinson and NDP leader Jagmeet Singh want to reshape our society. Are our children being brainwashed into globalization? Parents have no idea what children are learning in universities, colleges and schools. It certainly looks like they are being radicalized. Kids have no idea what Socialism really means and you will see Liberal politicians on the Zoom call, it's quite shocking what's going on. We have to wake up before it's too late.
Special Live Chat: Ezra Explains
How Communist China Inspired
Ezra Levant of Rebel News: When I was in Hong Kong a few years ago, I found a rare book that is surely illegal now, with photographs taken by an official People's Liberation Army propagandist in Mao's "Cultural Revolution" 50 years ago. You've never seen any photo album quite this terrifying. I take you through the book page by page — and show you the eerie comparisons with today's cancel culture in politics, the media and academia.
It is shocking doesn't this book sound and look like what is starting to happen here and America? Cultural correctness, Antifa and Black Lives Matter: Killing burning looting and shaming. This is why Trump is fighting the Globalists, most people have no idea what's going on till it will be too late for our children and grandchildren. Believe it or not Mao was
​
Being called Racist
We Are Not it's A Way of Control
worse than Hitler a

t least 45 million people were worked, starved or beaten to death in China over these four years; the worldwide death toll of the Second World War was 55 million.

According to the authoritative "Black Book of Communism,"

an estimated 65 million Chinese died
Trudeau as a baby with Castro

&
his mother Margret Trudeau
This is what is going on right now with Black Lives Matter and Antifa who support these radical organizations. The far left Democrats, Globalists are funded by
Soros
who wants to take down the United States and bring in communist a socialist government. It's coming to North America, Canada as you saw in the video Caught On Tape. Trudeau took a knee to Black Lives Matter what does that tell you? These young kids in college and universities are being misled and brainwashed, falling for all of this. Unfortunately it's our children and grandchildren who will suffer the consequences in the end if we don't stop it do something and wake up. Trudeau's father Pierre had a very close and well documented relationship with Castro and admired Communism and Justin Trudeau has said; he admires China, another Communist regime. What President has stood up to China and the WHO and hasn't taken a knee? Trump
Churchill the Greatest Leader
She loves Winston Churchill and her husband does as well, he studied History and French Literature in university, when you know your history you know what's going on. So let's stand up for our rights and we need a new Prime Minister, Trudeau he's too woke. Anyone who bends a knee to Black Lives Matter shouldn't be PrimeMinister. You never bow down to anyone has Churchill said; he was the greatest leader and because of him the Allies won the Second World War. If that hadn't happened she wouldn't be around to tell the tale if Hitler, an evil dictator, had won the war. My God the world would look a lot different that is for sure.
​
. Our children need to know their history because if not it will repeat itself again. Her novel goes into detail about all that was going on before she was born and after the war.
As Churchill said:
Never give in, never give in, never, never, never, never—in nothing, great or small, large or petty—never give in except to convictions of honour and good sense.
Here's another quote
Courage is what it takes to stand up and speak. Courage is also what it takes to sit down and listen. More Churchill quotes
​
Their Corporation is an American manufacturer and distributor of: Natural Nutrition Supplements~ 180 Weight Managing System~ 7 Day Cleanse~ Youth Skin Care Goes Beyond Organic~ GetClean Environmentally Friendly Household Products.
Were introduced to Shaklee in 1992 Dr. Brouse Land Mark Studies
​
Why Roger Barnett bought Shaklee
​
​
​
​
​
SHAKLEE CANADA HAS MOVED TO THEIR NEW WAREHOUSE

2020
​
A new year and a new decade are bringing about an exciting change for Shaklee Canada, After more than 10 years at their current location in Burlington, Ontario, Shaklee has moved into a brand-new, high-efficiency warehouse and office facility in nearby Oakville.
​
As of February 18, 2020, our address will be:
529 Michigan Drive, Unit 700
Oakville, ON L6L 0C4
​
​
​
Info on the elite, World War Two and after the war there was no housing and how her family was living in a rundown, one room old Victorian home called the rest center. They shared the WC and kitchen facilities with other families and some with many children and on a waiting list to get into a council flat. Now in the 50s in Great Britain there were books that were being published by the middle and working class authors. How things were starting to change then the swinging 60s came along. She goes into detail how the mentally ill were treated and the experiments they used on them, very disturbing and thankful she had a mother like hers. No one knew back then what was happening behind closed doors it was the Secret Society the New World Order, wanting one world government.
​
In this Video Footage of Brookstreet
Hotel Ottawa in Must Watch
There is footage 20 minutes into the film you will see the elites and world leaders , coming to the Brookstreet hotel in Ottawa. The press have been tipped off and Jim Tucker has been covering the globalists the New World Order for over 30 years and why is it so secretive and it's being covered up, he wants to see what's going on. Another journalist Estulin wrote a book called Club Bilderburg and has taken many photos of these elites and he's also outside the hotel with another reporter. After you have watched this film you cannot be complacent anymore, now you can see for your very self why they want to take the President out and America down. He's exposing them and the only President who has gone after the globalists, China and the sex traffickers. It's nice to see these journalists doing their job not like now, the far left media covering up the riots and blaming Trump. Why do they hate him so much? It's called Trump Derangement Syndrome. Who is Soros
EndGame HQ full length version​
Jones chronicles the history of the global elite's bloody rise to power and reveals how they have funded dictators and financed the bloodiest wars creating order out of chaos to pave the way for the first true world empire.
Thanks to Peter Youngren for having this brilliant young Canadian on his program, to interview him regarding what he would do, if he became the new leader of Canada's Conservative Party, and changes he would make in the next Federal election and he became Canada's Prime Minister. Derek Sloan is definitely for our times. he's straightforward, and obviously quite trustworthy to do what he says he will do. He cares about justice for all, especially for Canada's children who are undergoing drastic plastic surgery to change their sex, not to mention being subjected to dangerous drugs. DEREK SAYS IT HAS TO STOP, THESE SURGERIES, AND HE IS ONE HUNDRED PERCENT RIGHT! DEAR GOD, WITH YOU ALL THINGS ARE POSSIBLE! I PRAY THAT CANADA WAKES UP QUICKLY BEFORE IT IS TOO LATE!
​
Derek Sloan talks about:
Abortion Our Children are a Gift From God.
Gender Reassignment info coming soon
Free Speech
COVID 19
Racism
​
She has to mention this: Being so visual and a hairstylist she wanted to fix his hair. Besides that she has to say; this interview was very good and she likes Derek's persona and how he came across. He's genuine and that's what she likes about him, picking up vibes and he's authentic as well. She's fed up with these politicians saying one thing and doing another. Trudeau lies all the time he doesn't care about the Canadian people. It's all about him> Corruption and wanting to tax more and more while he's spending like drunken sailor. We need new leadership in Canada and Derek Sloan is the man to be able to do it. God Bless Canada the Land of the Free and lets keep it that way; for our children and if we are blessed our grandchildren. A poem she wrote to her beautiful mom on her parents anniversary.