AURA





Always Unique




Resilient Authentic
You will not see all the info on an
iPhone it looks better on other devices
HE IS TELLING THE TRUTH. WE NEED HONESTY TO BEAT THIS COVID VIRUS WITH DRUGS THAT
ARE AVAILABLE AND CAN HELP THE SICK. SOME COUNTRIES BANNING THEM BECAUSE OF THIS PROPAGANDA. BIG PHARMA ~ BILL GATES ~FAUCI

AND THE OTHERS, IT'S CORRUPTION

AND MAKING MONEY, IT'S NOT ABOUT OUR HEALTH). IF WE KEEP GOING ALONG WITH THIS MORE PEOPLE WILL DIE THAT CAN BE SAVED WITH THESE MEDICATIONS. THESE DOCTORS ARE NOT LYING THEY KNOW THE TRUTH PLEASE DO YOUR OWN RESEARCH. THEY ARE SAYING NOW EVEN IF YOU HAVE BEEN DOUBLE VAXXED IT'S NOT GOING TO STOP THE VIRUS. YOU ARE STILL GOING TO HAVE TO WAERS MAKES. WHY ARE THEY NOT USING THESE DRUGS LIKE

Hydroxychloroquine

?
,A brave doctor coming forward and has some real good concerns about the rushed rollout of vaccines and the new side effects being detected in younger people who have recently received vaccinations, like myocarditis.





Why Are Not More Doctors Coming Out?

They

could lose their license and are scared to speak up, the good news there are brave doctors coming forward. Dr. Rogers Hodkinson will to tell you the truth and has very good credentials, listen to what he has to say.






Dr. Li-Meng Yan
is a scientist who was working at the Hong Kong School of Public Health when she turned whistleblower on the Chinese Government, after she alleged they knew about the spread of the coronavirus before publicly acknowledging the outbreak.
She educated herself and investigated, was open-minded and that's what led her to be able to all those years ago to help her family. In this pandemic breakout

Hydroxychloroquine

is helping patients around the world with the COVID 19. Wouldn't you want to take it or one of your loved ones if they were dying? Why are some saying it doesn't work, is it politics? It's as simple as that. Americans are starting to see the truth and what's really happening she hopes you will too the reason why because she cares. Having her syndrome she's so damn honest and worries when she can see the truth isn't being told, she cannot stand lying it does something to her it's heartbreaking.........
Democrat Lady Dying of

The Covid 19: Her Story
Even Dr. Oz says it's very promising what he has learned about the drug Hydroxychloroquine. I would rather listen to Dr. Oz than some of the media, who like to go against anything the President says. It's so blatant the hate against him they are not hiding it anymore.
Why is YouTube hiding this from the public? Doctors have been coming out and now more are trying to get this to the public. They have sworn an oath, a step in becoming a medical doctor and caring for their patients. The Hippocratic Oath and one must promise "first, do no harm" (or "primum non nocere," the Latin translation from the original Greek.) They can't sit back any longer; doctors are there to save their patients it's not about politics to them.
Dr. Erin Stair discusses with Dr. Robert Malone about the COVID-19 Spike Protein vs the Spike Protein produced by the COVID-19 Vaccines. Very disheartening when doctors are getting shutdown and deleted off the internet especially in Canada. Can lose their medical license when they are trying to warn the public and telling the truth about this vaccine. Why on earth would they put their livelihood at risk? Because they have a conscience, swore an oath to do no harm to another human being. Seeing for themselves what it has done to some of their patients. They are very concerned about the COVID vaccine for children when they are not at high risk, unless they have underlying conditions. Once you understand you will feel the same way and not be frightened, pressured and coerced into submission.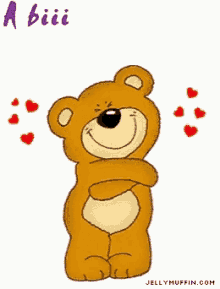 LOVE
Learning ~Open~ Validate~ Educate
L is for Learning, expanding the mind
O is for being Open to the universe and receiving
V is for Validating yourself because you are worth it
E is for Educating, absorb all that you can
​
Bringing You Peace of Mind~ Balance~ Harmony & Well~Being Brings With It a Clear Understanding & Knowledge Is Power
Written July 23rd 2020