AURA





Always Unique




Resilient Authentic
You will not see all the info on an
iPhone it looks better on other devices
TWO SUPPLEMENTS Calms the Brain~ PTSD
Focus,

Anxiety~ Obsessing~ Worrying~Sleep
The

Pineal Glan a pea sized shape deep in the center of the brain and connected to light. It's said that the pineal gland is a spiritual tradition and as been suggested it serves as a metaphysical connection between the physical and spiritual worlds.

It's important to stimulate the Peneal Gland bringing a calming, focusing connection; lowing cortisol when stress can take over when you are not grounded. Meditation was able to a bring that for her higher good, a glowing light of protection.

with Faith, Hope Prayer and God's love was very blessed to find what she needed.
Researching came across products to help neurons which was extremely important for her meditation, realization, calming the brain. Keeping herself Balanced in Mind Body, Soul & Spirit. When meditating her spirituality, and focusing on her third eye; located between the brows and above the bridge of the nose. In her novel 1955 telling a story about the third eye and being autistic.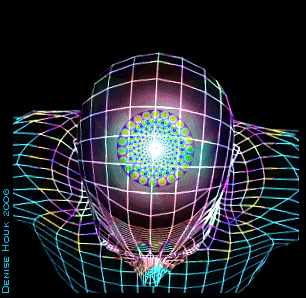 The Legal, Non-Prescription Alternative
We start with Cannanda's physician-formulated, multi-award-winning CB2™ terpene blend, and infuse it into pure Canadian-grown, certified-organic, cold-pressed hemp seed oil. This best-selling product is used for all the same reasons people use the CB2™ Wellness, but with the added benefits of the exact essential fatty acids that our body uses as building blocks for our own production of endocannabinoids.

While most use this as a legal, non-prescription alternative to cannabidiol (CBD), many also use this to enhance their CBD experience. CBD is the popular cannabis compound that has significant health benefits, but lacks the intoxicating effects of its sister compound, THC. This means you get a number of incredible health benefits without feeling "high," and it delivers these benefits by positively influencing the endocannabinoid system (ECS; the body's master regulator of homeostasis).

Unfortunately, prior to legalization in Canada, CBD was only legally available by prescription only, or through black/grey-market cannabis dispensaries. Even after legalization in late 2018, CBD continues to be legally available only through controlled distribution from licensed outlets.
​​
Degenerative neurological conditions:
Targeting cannabinoid CB2 receptors in the central nervous system. Medicinal chemistry approaches with focus on neurodegenerative disorders (Front Neurosci. 2016; 10: 406.)

Central CB2 receptors in inflammation-driven neurodegeneration: dysregulation and therapeutic potential (Neural Regen Res. 2016 Sep; 11(9): 1409–1410.)

CB2 receptor: Potential role in immunomodulation and neuroinflammation (J Neuroimmune Pharmacol. 2013 Jun; 8(3): 608-620.)

Cannabinoid CB2 receptors in human brain inflammation (Br J Pharmacol. 2008 Jan; 153(2): 277–285.)

​
Alzheimer's Disease
CB2 cannabinoid receptor as potential target against Alzheimer's Disease (Front Neurosci. 2016; 10: 243.)
Osteoarthritis:
Cannabinoid CB2 receptors regulate central sensitization and pain responses associated with osteoarthritis of the knee joint (PLoS One. 2013; 8(11): e80440.)

Expression of cannabinoid receptors in human osteoarthritic cartilage: Implications for future therapies (Cannabis Cannabinoid Res. 2016 Jan 1;1(1):3-15)

​
Rheumatoid arthritis:
CB2 as a potential therapeutic target in rheumatoid arthritis (Musculoskeletal Disorders. 2014; 15: 275.)

CB2 and its inhibitory effects on synovial fibroblasts in rheumatoid arthritis (Rheumatology. 2014; 53(5): 802-809.)

Role of CB2 in mediating inflammation in rheumatoid arthritis synovial fibroblasts. (Clin Exp Rheumatol. 2019 Nov-Dec;37(6):1026-1035.)

​
Immune system modulation:
CB2: Potential role in immunomodulation and neuroinflammation (J Neuroimmune Pharmacol. 2013 Jun; 8(3): 608-620.)

Emerging role of the CB2 cannabinoid receptor in immune regulation and therapeutic prospects (Expert Rev Mol Med. 2009 Jan 20; 11: e3.)

​
Cardiovascular:
CB2 drives neurogenesis and improves functional outcome after stroke (Stroke. 2017 Jan;(48)1:204-212.)

Prospects for creation of cardioprotective drugs based on cannabinoid receptor agonists (J Cardiovasc Pharmacol Ther. 2016 May;21(3):262-72.)

CB2 in atherosclerosis and acute cardiovascular diseases (Curr Med Chem. 2014;(21)35:4046-58.)

CB2 receptor stimulation attenuates the initiation and progression of atherosclerosis. (Am J Physiol Heart Circ Physiol. 2007 Oct;293(4):H2210-8.)

Time-Dependent Protection of CB2 Receptor Agonist in Stroke. (PLoS One. 2015 Jul 17;10(7):e0132487.)

Selective Modulator of CB2 Reduces Memory Impairment and Infarct Size During Cerebral Hypoperfusion and Vascular Dementia. (Curr Neurovasc Res. 2016;13(4):289-302.)

The Endocannabinoid System and Heart Disease: The Role of CB2. (Cardiovasc Hematol Disord Drug Targets. 2018;18(1):34-51.)

​
Metabolic Disorders:
CB2 receptor agonist improves systemic sensitivity to insulin (Cell Physiol Biochem. 2016;40(5):1175-1185.)

Anti-Obesity Effect of a CB2 Receptor Agonist in Diet-Induced Obese Mice. (PLoS One. 2015 Nov 20;10(11):e0140592.)
Digestive Disorders:
CB2 receptor-induced relief of hypermotility in a rat model of the irritable bowel syndrome (Neurogastroenterol Motil. 2019 Jun;31(6):e13613.)

Cannabinoids and intestinal motility: welcome to CB2 receptors. (Br J Pharmacol. 2004 Aug;142(8):1201-2.)

​
Skin Health:
CB2 exerts antifibrotic effects in experimental dermal fibrosis. (Arthritis Rheum. 2009 Apr;60(4):1129-36.)
Respiratory Health:
CB2 agonist prevents nicotine induced lung fibrosis. (Exp Lung Res. 2018 Sep;44(7):344-351.)

​
Eye Health
Inflammation and CB2 signaling drive novel changes in the ocular lipidome and regulate immune cell activity in the eye. Prostaglandins Other Lipid Mediat. 2018 Nov;139:54-62.

CB2 receptors are upregulated with corneal injury and regulate the course of corneal wound healing. Exp Eye Res. 2019 May;182:74-84.

Activation of CB2 by selective agonists regulates the deposition and remodelling of the extracellular matrix. Biomed Pharmacother. 2017 Nov;95:1704-1709.

CB2 receptor is a novel anti-inflammatory target in experimental proliferative vitreoretinopathy. Neuropharmacology. 2017 Feb;113(Pt B):627-638.

CB2 receptor activation reduces leukocyte adhesion and improves capillary perfusion in the iridial microvasculature during systemic inflammation. Clin Hemorheol Microcirc. 2015;61(2):237-49.

Enhance Your Dog's CBD Experience™
Dog-Ease CB2™ can also greatly enhance the benefits your dog already receives from CBD products. Here's how:
Activating CB2 receptors is not how CBD is thought to work. This is because CBD only has a very weak ability to bind to CB2 receptors.

Newer studies suggest CBD may influence cannabinoid receptor shape and/or inhibit the proteins that remove their endocannabinoids. This means their own endocannabinoids can then activate CB2 receptors, and could be how they get the benefits from CBD products.

However, if we can supply the body with external sources of compounds that directly activate CB2 receptors (such as those found in our Dog-Ease CB2™ blend, we can amplify those benefits. It's actually the perfect combination!

Ingredients
Cannanda's proprietary CB2™ terpene blend (100% natural terpenes extracted from botanical sources).

Contains NO: animal by-products, wheat/gluten, dairy/lactose, soy, corn, sugar, GMO, articial flavours or colours.

Suggested Uses
Dogs & Horses: Use 1 drop for every 25 lbs of body weight. Mix into food just prior to consuming. May be used topically for targeted local relief.
Cats: Since cats metabolize terpenes much slower than humans, dogs, or horses, we only recommend using this blend with an aromatherapy diffuser. Place a couple drops in your ultrasonic diffuser like you would with any essential oil and place close by your cat.
CB2™ Reviews & Testimonials from our users:
To find these on the internet, search #CB2reviews or #CannandaTestimonials or click HERE.
​
​
THE REASON I'M SHARING THIS VIDEO my mother came to me in my dream it was so surreal I was truly with her. This was a year after her passing, she was an amazing woman born before her time. She taught me many lessons as a little girl and a young lady. I had many life lessons I had to learn. Was it easy? not at all, life isn't a breeze. I had to learn how to live on this unfamiliar place that didn't make sense most of the time. As she had always taught me think of the other person's feelings and no one was better than anyone else. Also even if you do not see it doesn't mean it doesn't exist. I miss her terribly and it's getting harder living here with all this chaos and evil in the world and most have no idea and perhaps it's for the better.
This is why we have to raise our vibrations send love out to the galaxies. I know I was sent here to be a loving person it's difficult when you are an empath having an antenna picking up frequencies far and wide. I asked her will I be with her one day. She said two words as I was pulled back and awoke staring at the ceiling, it was the most unusual dream that I had never dreamt. My mother hadn't had an easy life but had an incredible sense of humour that got her through the difficult times. What an extraordinary woman she was. I woke my husband to tell him what happened I knew one of the words but not the other. He told me to goggle it and I did. There was only one website that appeared it was all about Keylonic Dictionary this was quite amazing what I saw. She was letting me know and leading me where I needed to go on this journey and finding these videos. This is one of them I just came across.
​