AURA





Always Unique




Resilient Authentic
You will not see all the info on an
iPhone it looks better on other devices
Secret Garden Hair Studio
Trained in London England a very exciting place to live in the swinging 60s and part of the 70s. She did her three year apprenticeship in Harrow Sopers department store. Then another two years before she qualified as a professional hairstylist. She worked in London at the Regent Place hotel in Piccadilly Circus. Also worked at London airport that was a great place seeing some famous people before their departure. Lived in Paris and different parts of France in the middle of the 70s. Came to Canada in 1977 where she met her husband and worked at HE&SHE for four and half years in the West end. Opened up two successful hair dressing businesses called BLADES HAIR STUDIO in Ottawa; one in 1982 on Carling Avenue and a second studio downtown Ottawa in 1984 in the Market Mall in between George and William street. She opened The Secret Garden Hair Studio in 2008 and built at the back of their home. A beautiful four season sun room bringing in lots of light and positive energy. She sells and uses in her studio Organic Onesta hair products and they smell divine and are wonderful for your hair, scalp and good for the environment more
The Secret Garden Hair studio in Ottawa Barrhaven. Video Slides show was produced in August and edited November 2010.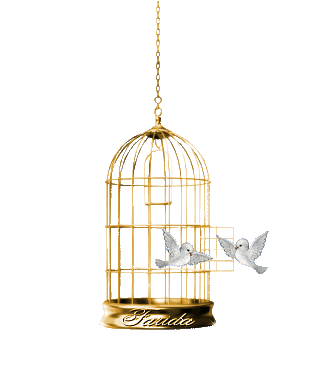 Human Contact Extremely Important For Our Well Being
It's good for the soul we need positive human contact, chatting, laughing and when the clients leaves feeling better than when they came. Women like to have a connection, socialization, it lifts their spirits and makes them smile, isn't that what life is all about.
You get to a place in your life and you want Peace, Harmony and Tranquility that's how she has designed her home and hair studio. You can tell a lot about a person by their surroundings.
​
What is The Difference?
*No chemicals or chemical smells.
*Lots of windows to see outside feel like you're at the countryside.
* A Happy Positive and friendly atmosphere.
*When you love what you to do you will be happy and content.
2008 Built the Secret Garden Hair Studio
Had a grand opening invited family, clients and friends, a chemical free studio with organic products, lots of windows bringing in light and the wonderful good energy she was receiving, it felt magnificent.
Live~Laugh~Love & Happiness.
She has those words above her door in the hair studio and Dianne, one of her beautiful clients, gave her this gift and put it on the wall for her. She is very blessed to have wonderful clients and for many years been able to learn all that she needed to keep herself and her family healthy and strong. Learning Reiki in 2000 bringing with it a higher frequency, a positive energy. She changed her surroundings when finishing her Reiki teaching bringing, earth tones colours and hardwood flooring throughout the home and granite countertops in the kitchen. She loves the ambiance of Tuscany it reminds her of the Mediterranean and when the winters come it feels warm and cozy. It brings with it Peace, Serenity Harmony and most of all, Love because Love can do Amazing Things........