AURA





Always Unique




Resilient Authentic
You will not see all the information and it
doesn't always come out right on an iPhone
and looks better on other devices

This is Amazing: It Proves
What You Think?
It was devastating her little Angel👼 leaving passing on and oh how she cried and didn't want her to go. Knowing her sweetheart had come for a reason and would leave when her journey had finished. She had seen the twinkling lights when Angel 👼left to go to the other side. Now meditating to John Holland's Psychic Awareness then awakening just before 4.am. Near the end of the second meditation she started to see them again. Those beautiful twinkling lights after her baby Angel 👼 took her last breath. She didn't realize it was actually a week on that very morning her sweetheart had passed on. Peaceful and feeling calming when the meditation had finished and put the light on to look at the clock. Oh My God! it was exactly the same time 5.25 a week early Angel 👼had gone to heaven.
She had asked her little Angel👼 to bring her another puppy into her life, if it was meant to be. She needed to love and take care of another baby doggie. For her a small one she can carry around near her heart❤️, the Green Heart 💚 Chakra.
This was meant to be and the reason why? When receiving an email back from the lovely lady who breeds beautiful small doggies. She adores and takes very good care of her babies, will not let them go to just anyone and does everything privately. It was a blessing she knew this lady. They had adopted their loving Bella 8 years earlier from her. That was another blessing Bella would have a new little baby sister, a friend to play with. It was also another miracle how Bella came into their lives, that's another long story. The lady emailed back saying her little Biewer dog had just had puppies 🐶. Her heart dropped, Angel 👼was letting her know there was a little doggie coming into her life that would mend her broken heart and fill her soul with such love 💕 again. Amen🙏🏽
She had to go and visit them and knew a miracle was happening needed that positive energy being very sensitive to her environment. Angel 👼 would always be very special and deep in her Being, she couldn't and wasn't replacing her. It would lift her spirts having another little furry baby coming into her life and to look forward to. She needs a therapy dog to look after having anxiety and not feeling comfortable living in this world. It hurts to see what's happening being an empath feeling frequencies she doesn't want. She has to take care of herself in Mind~ Body~ Soul~ Spirit and most of all Love.💕 💕💕💕💕
She's very blessed she works in her home, the little puppy would always be growing up beside her and where ever she goes. She would be spoiled and very much loved 🥰 with lots of affection. They love you unconditionally they don't care who you are it's a soul heart connection, it's all about accepting and Loving 💕 💕💕💕💕

There was one little problem the one she desired wasn't available but she didn't give up hope. She manifested this little doggie would be with her. Started thinking about the name she would be giving her new little blessing. She had to have the right name and it took a couple of days to figure it out. Then when she was meditating it came to her. She had chosen another name but she wasn't sure. When thinking of this name and the little puppy she was visualizing it made her happy. It will come to fruition and fit in perfectly into her dream she is creating and manifesting. Her little baby will be called 🐶....

There's Proves What You Think~
Meditating

&

Prayer Can Manifest
Into Some Beautiful
Rainbow 🌈 her name will be. The colours of the chakras a light within. Everything is coming together Angel👼 is at peace in heaven with her angels and life has to go on. You want to be happy 😃 and move forward living a life of fulfilment and joy.
How do you know you are happy if you have never been sad 😞 She has Faith and God's love 💕Who has carried her through many difficulties situations like we all have had at times in our life. This pandemic has certainly been awakening for her, she always turns things around. Visualizing, a positive outcome that everything will work out. Her motto is Love 💕Always Wins & Can Do Amazing Things. Amen 🙏🏽
​



Her Little Baby Rainbow
Isn't She Adorable One Month Old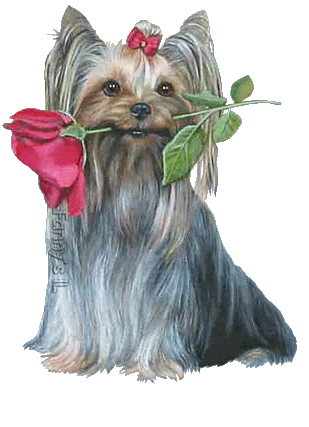 Her little therapy doggie Rainbow🌈 she was imagining and manifesting she would be hers and became a realty. Rainbow 🌈 will be with them and can't wait for her to be with her family. She will be able to take her everywhere a blessing in disguise. Spoiling her beautiful baby doggie and will heal her heart ❤️with so much love💕💕💕. Isn't that what life is all about. Love💕 and getting along...........