AURA





Always Unique




Resilient Authentic
You will not see all the information and it
doesn't always come out right on an iPhone
and looks better on other devices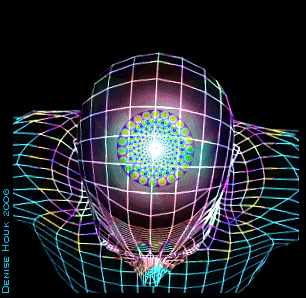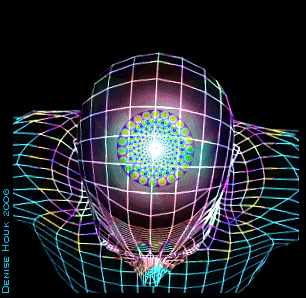 WAS THIS WHAT HER MOTHER WAS TRYING TO TELL HER? IS THIS WHY SOME PEOPLE LIKE HER, FEEL THEY ARE FROM ANOTHER PLANET? AND DON'T FIT IN HERE? THEY ARE HALF WAY UP THERE FROM A DIFFERENT HEMISFIER. FEELING THEY ARE FROM SOMEWHERE ELSE? SENT HERE WITH THE KNOWLEDGE AND HAVE THE KNOWING WHAT'S HAPPENING THIS VERY MOMENT, FASCINATING! THE MORE SHE EXPLORES
AND THINKS OUTSIDE THE BOX THE MORE SHE DISCOVERS LIKE MINDED OTHERS. SHE WILL NEVER STOP LEARNING, KNOWING SHE'S ON THE RIGHT PATH. FOCUSING ON WHAT'S IMPORTANT TO HER. DON'T LET ALL THIS CHAOS AND NEGATIVETY TO DISTURB HER WAY OF THINKING. SHE DID THIS WITH HER CHILD MANY YEARS AGO AND THAT'S WHY HE'S DOING SO WELL, SHE LISTENED TO HER INTUTION HER INNER VOICE THAT CONSCIOUSNESS DEEP IN HER BEING
🙏🏽💕🥰💫😇🦋🐬🌻🌈💟☯️💞💎🌺🐝🌙🦉🦊🦄😊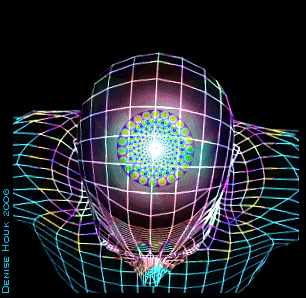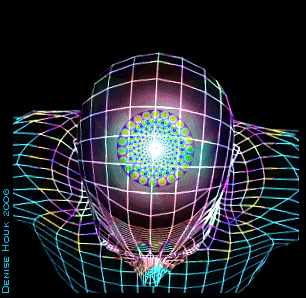 This was fascinating, sitting in bed one evening and looking across the room at a goblet on the fireplace mantel about 15.ft away from where she was sitting. She had been asking for a message or a sign or just anything please God. Her higher power she needed guidance and perhaps would she be able to see an aura, or her mother would send her a message like she had before. As she was staring wide eyed, a glowing blue light she saw appearing. It was amazing it started at the bottom and was dancing inside the glass goblet for about six seconds then it disappeared, as quick as it came, then appeared once more. The next night she wanted to see if this blue light would come back again, there she was intensely focusing, lo and behold it was there before her very own eyes. This time though it was bigger, brighter and looked like the picture above and lasted longer. A beautiful sparkling vivid blue and turquoise illuminating in the middle. As it was rising to the top of the goblet the vision she was seeing, the blue light got hazy, wider and turning into a pale pink, then emerging into a pale yellow colour. It arose and went up the wall to the ceiling, looked like a soul rising when a person is passing on to the other side.
​
MY GOD.. IT WAS SO CALMING AND SURREAL!
​
She looked up what does it mean when you see a blue light glowing? It was an orb of course it was what she was seeing. This was exciting to find out Blue orbs are extremely calming and peaceful. Unlike a red color, a blue color is pretty nice and promotes peace. From a spiritual perspective, a blue orb is associated with preternatural energy and truth. Basically, the Blue orbs are known as a spirit having very calm and composed behavior. They always try to incorporate bright and optimistic energy into the world. The orb may be your spirit guide offering you spiritual guidance and protection. This made sense to her under the circumstances with what been going on with this upheaval, chaos and shutdown around the world. She hadn't felt any fear, quite the opposite she has been feeling very serene and grounded. Why you may ask? Because she prays, meditates, goes with her intuition her conscious guiding her an awareness within. Knowing the truth and in the past didn't listen to the so called experts, she went with her mind's eye.
Now under the circumstances she doesn't listen to the mainstream media. She asked for guidance, prayer and when meditating relaxes her body and calms her brain down. This particular evening hoping she would see her mother in her dream like before sending her a message when her mom had passed in 2007. she asked...... "Will I be with you one day"? Her mother said two words she knew one but not the other and did Google them and only one website came up..... It was very deep and analytical Divine intention about God, The Golden Fleece, Indigo, Spirit, Higher Self, DNA, Law of one, Body, Mind and Soul. On some of the information it said an invisible cloak. It was mind blowing it was all about energy a higher frequency even if we cannot see, it's there and mentioned orbs, the lost city of Atlantis and so much more. This was unbelievable because her mother would say even if you don't see it, it doesn't mean it doesn't exist. WOW! It had to be her dear mom.
She had been putting this website together first it was to put a new website together for her hair studio. Then when the pandemic came along it turned into sharing her syndrome which she call AURA. Also her relationship with her mother and some of her novel she has been writing. Her website started to turn into other information because of the shutdown, seeing there was a lot of misinformation and even untruths being told. She had been asking her mother to send her a message like she had before. This time a spiritual orb came, was it her mom or was it her spiritual guide? It didn't matter this was a sign. It was extremely comforting to know her inner voice was right and there is nothing to fear..... GOD is in charge. Once this is all over the world will become a better place for all of us and especially for our children. A world of beauty, peace and love like her grandpa wrote in his story for her; where everyone will love each other it didn't matter if you were rich or poor. The princess had to learn her life lessons go through her journey learning to except all our differences in one another, not to be selfish. It was a fairytale ending like the world she would like to live in. No fear or hate just pure love coming together seeing the world like it was meant to be. IT WILL BE AWESOME. AMEN 🙏🏽
​
THE FUTURE TO COME




2021 June 6 when meditating she heard this inside her head Rise Up Like A Phoenix. She has been researching and learning about

secret societies and this One World Order.
Then that morning she came across this video.
She was asking please send a sign Is this what her mother was trying to tell her in her dream what the future is to come this ONE WORLD ORDER OUT Of THE CHAOS and who do you trust? She is still looking researching finding all that she can, to figure things out. It can be confusing overwhelming for her but never gives up keeps moving forward. Why? She's resilient always learning, an antenna feeling everything so intensely and it's mind blowing as you will see. We have to go through struggles and challenges to get through to the other side she knows that's for sure, that's been her life. Now who do you believe and what's really true? Orwel
​
THERE WERE WORDS IN THIS VIDEO HER MOTHER HAD SAID TO
HER IN HER DREAM THIS WAS GETING EXTREMELY FASCINATING
W

ords form her mom leading and taking

her to a website ~ Atlantis the lost city , Orbs~ Energy, God and other info. Having Freemasons in her Family and finding this video very intriguing Indeed. What was her mom trying to tell her? This journey of the unknown.
​
This video One World Order Will Rise. This will not happen more people are waking up if you want to know why whistleblowers are coming forward. Then she came across another on YouTube this one was different it came straight from this man. She found it very intriguing at the end a little out here but could relate because of the message her mother gave her. It took her to a website all those years ago and has already shared this. Joseph Spenser; he served from 1970 to 1997 as a top Secret Operate and known as The Man In Black a must watch if you are inquisitive like her, it's up to you if you believe or not what you are watching and hearing.
They are evil these people, wolfs in Sheep's clothing. This video is very disturbing but the public need to see it. Why? To stop what they are doing to children it's satanic unbelievable. People have to stop being Deaf, Dumb and Blind. If not they will keep being repeated these atrocities and getting away with it. Anything to do with the defenseless animals and children. It breaks her heart being she's an empath. It's been very difficult the last two years what she has learned and understands why most most do not want to see or hear it. She believes one you have viewed this video there will not be burring your head under the covers you will want to save the children. This is not a constancy it's the honest truth MK ULTRA WHISTLEBLOWER The New World Order Pedo
​
​
This video Man In Black he predicted or was he told what was going to be happening One World Order Will Rise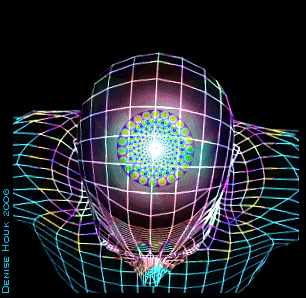 THE WINDOW OF THE SOUL NEVER LIES
JOE ROGAN EXPERIENCE BOB LAZAR
AND JEREMY CORBEL Bob Lazar is a physicist who worked at Los Alamos National Laboratory in New Mexico, and also on reverse engineering extraterrestrial technology at a site called S-4 near the Area 51 Groom Lake operating location. Jeremy Corbell is a contemporary artist and documentary filmmaker. Watch the documentary "Bob Lazar: Area 51 & Flying Saucers" now streaming on Netflix.
As a galactic experiencer, Bobbie will share her numerous experiences and cosmic encounters with ET's, inter-dimensional beings and humanity's transition to 5D.
Bobbie Richardson – visions from 5D